I'm pretty sure you all are familiar with Bloglovin' right? If you aren't you have to be introduced! It is a great way to keep up with all of your favourite blogs,including mine (haha...full of myself much :)) but yeah,it is a great tool,you can easily see when a blog is updated and you can also find new and inspiring blogs to read and maybe,who knows,follow!
To follow my blog click here --------->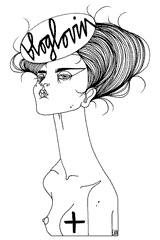 To make my explanation even clearer :D click HERE!